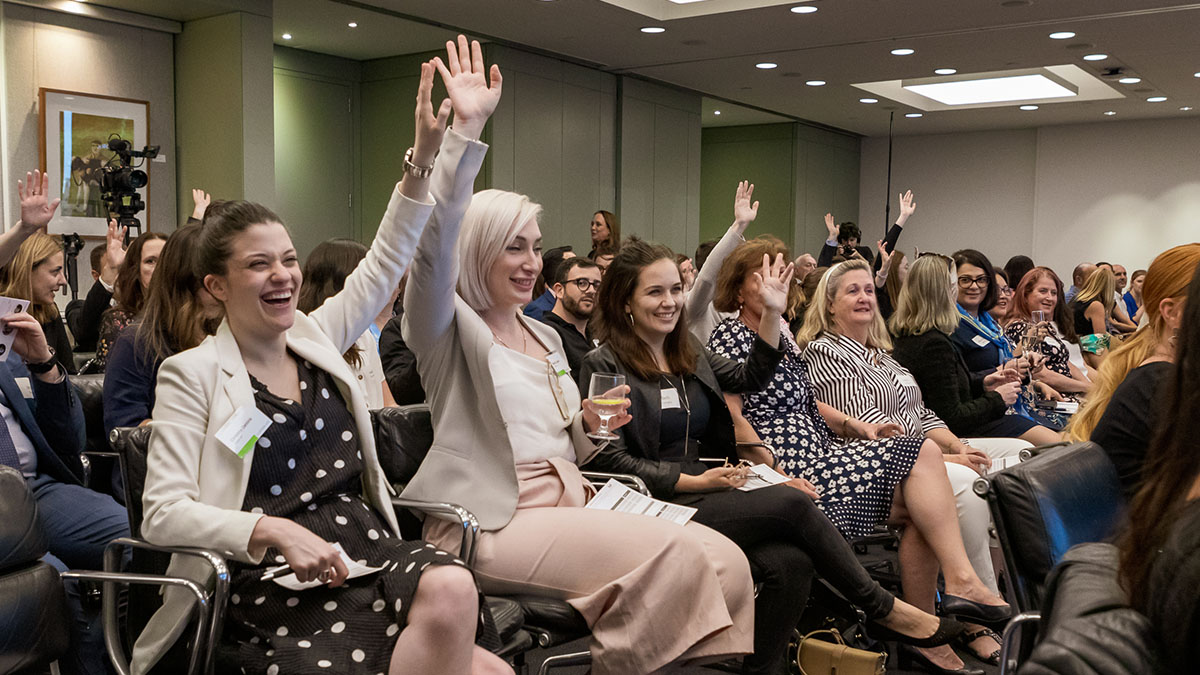 POSTPONED – Experience the joy of supporting CASSE with TFN this March!
February 12, 2020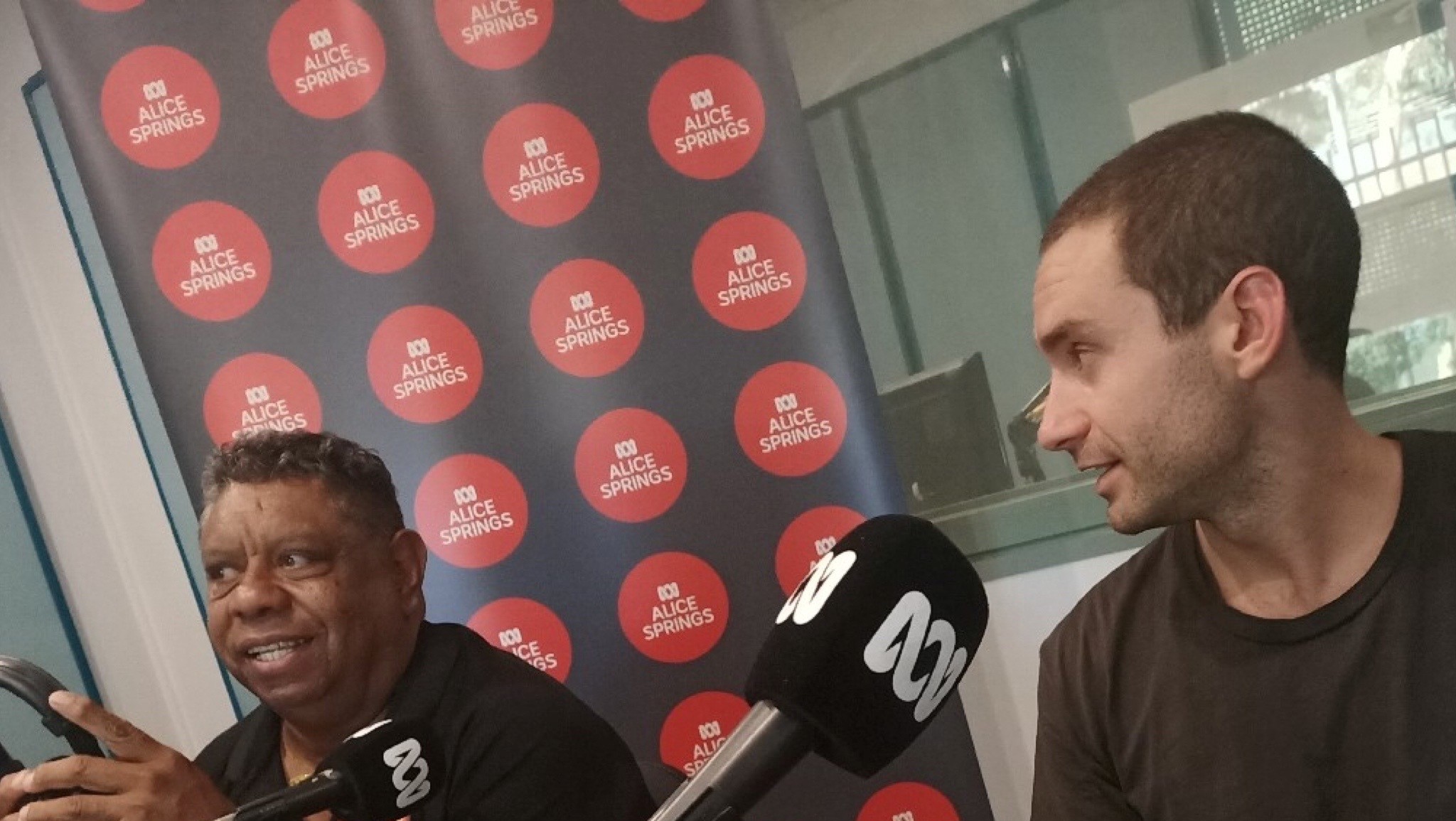 What does it mean to live in 2 worlds?
May 12, 2020
Image: Jacinta Parsons, TFN MC and Pledging Facilitator, speaking to CASSE's Pamela Nathan online during TFN's first virtual giving event.
WOW!! Online giving event raises over $50,000 to help at-risk kids to develop shields for living and tools for life!
CASSE was honoured to be selected as one of three grassroots not-for-profit social enterprises to be showcased by The Funding Network (TFN) at their first-ever virtual giving event in Melbourne.
Held from 5.30-8.30pm on Wednesday 29 April 2020, it was an outstanding success. An outpouring of generosity saw a grand total of $188,000 pledged, of which $53,000 was pledged to CASSE!

"It costs us $800 to support one young person on country through our 'Shields for Living, Tools for Life' program," explained Pamela Nathan, Director of CASSE's Aboriginal Australian Relations Program.

"This is exceptional value for money, given it costs roughly $340,000 to incarcerate one person in gaol.

"For $5000 we can support 6 youth. For $10,000 we can support 12 youth. For $20,000 we can reach 24 youth. Double it and we can reach 48!"

"'Shields for Living, Tools for Life' equips troubled young people with the tools they need to find purpose and meaning in their life and create new possibilities for the future."

Dialing in from living rooms across Melbourne and Sydney, and from as far afield as London and Budapest, there was a remarkable sense of warmth, togetherness and generosity, despite the physical isolation we are all experiencing due to COVID-19.

You can watch the video of the full event via TFN's Facebook page (Pamela is speaking from the 20-minute mark).  
It's not too late to add your support!
If you missed the event and would like to support our work, it's not too late! Visit TFN's Pledge Page and select 'CASSE' as the organisation you wish to support from the event held on Wednesday 29 April.

Alternatively, you can donate directly to CASSE via cheque (payable to CASSE Australia Inc) or via EFT (Account Name: CASSE Australia Inc, BSB: 033-057, Westpac Account Number: 440497). CASSE Australia Inc (ABN: 17811 536 315) is registered in Australia as a Deductible Gift Recipient. All donations over $2 made to CASSE Australia are tax deductible.

Every dollar counts! Help us to change minds and save lives.
We are deeply grateful to TFN for selecting CASSE for inclusion in this event and for support in developing and presenting our pitch. Special thanks in particular to Andrea Heffernan, TFN State Director – Victoria, Fae Robinson, TFN Pitch Consultant, and Jacinta Parsons, TFN MC and Pledging Facilitator, for their generous guidance and encouragement, and their agility embracing new technology to make this event a reality.

Huge thanks, also, you to IOOF Foundation as TFN's matched funding partner, and event partners Shadforth Financial Group, Victorian Women Lawyers and Vasudhara Foundation.
Chris Croker, Chair of CASSE, shared the following:
My family are the Luritja people. Many of my direct and extended family members have taken part in the unique combination of cultural strengthening and mental health that CASSE brings to the youth, men and women of Central Australia. I have seen and my family tell me, that CASSE is unique and vital.
This year the work on the ground helps the youth understand and address their deep trauma. Self-belief grows, pride in themselves grows and minds and hands turn away from violence and offending behaviour.
The youth need to be seen as our future.  Through CASSE they are our future! 
Please join me in supporting CASSE and the Shields For Living, Tools For Life program. I pledge $300.  
Pamela Nathan shared the following note of thanks to all who supported CASSE through this event:
Dear Friends of CASSE (Creating A Safe and Supportive Environment)
A huge, deeply heartfelt 'thank you' for your generosity and recognition, which you have given in an incredible heartbeat!
Many more Aboriginal youth (male) and their families, living in the heart of Australia, can now be on country and not in custody. They can create new stories with life-changing and life-giving tools, which can be the lifeblood to help them be alive and real and say 'no' to offending. We can also deliver camps now with young women and female elders, too. The youth can be strong and proud and heal the way that is important to them, using old tools to make new tools for living.
We look forward to progressing our journey, changing minds and saving lives, with the youth, families and communities. We hope you will all come on this journey which heralds awakenings on ancestral lands.
CASSE feels immensely privileged to have your support for our Shields For Living Tools For Life Program.

You can keep up to date with CASSE's camps via our Facebook page or the CASSE Blog.
TFN Live are high-energy, high-touch live crowdfunding events that bring together people and organisations committed to the greater good. Thanks to TFN and the event partners for their support.