SHIELDS FOR LIVING, TOOLS FOR LIFE
FOR MORE INFORMATION
Contact Pamela Nathan
Director Aboriginal Australian Relations Program
T: 0417 567 114
E: pamela.nathan@casse.org.au
FOR INFORMATION ABOUT REFERRALS
Contact Nikolas Rosalski
Coordinator Shields for Living Tools for Life
T: 0419 806 797
E: nikolas.rosalski@casse.org.au
CONSULTANTS:
'Shields for Living, Tools for Life' is delivered by consultants with long standing relationships within the participating communities, led by Pamela Nathan – Clinical and Forensic Psychologist and Psychotherapist with over 30 years of experience in Central Australia. Consultants include:
Robert Hoosan – Cultural Consultant
Ken Lechleitner Pangarte – Cultural Leader and Consultant
Footage in the video above was shot at one of our Willowra camps late in 2019.
Continuity under COVID-19
During the lockdown period, SFLTFL has partnered with Desert Knowledge Australia (DKA) and over a week built a large shade shelter site to deliver cultural camps on country – 7 km out of town – on the DK Precinct. The youth in town have been able to learn how to make traditional tools with Robert Hoosan. So despite the challenges of COVID-19 a new opportunity has arisen and we have been able to continue the SFLTFL Program on country not far from town.
New Program: Central Land Council – COVID-19
The Central Land Council (CLC) has funded CASSE to deliver cultural camps on remote communities which have been under lockdown. Robert Hoosan with other elders is delivering the camps and teaching the youth how to make traditional tools, care for country and "make their spirit strong". Youth who had previously reported feeling "bored" and "stressed" are now sharing that they feel very "happy" to be on country.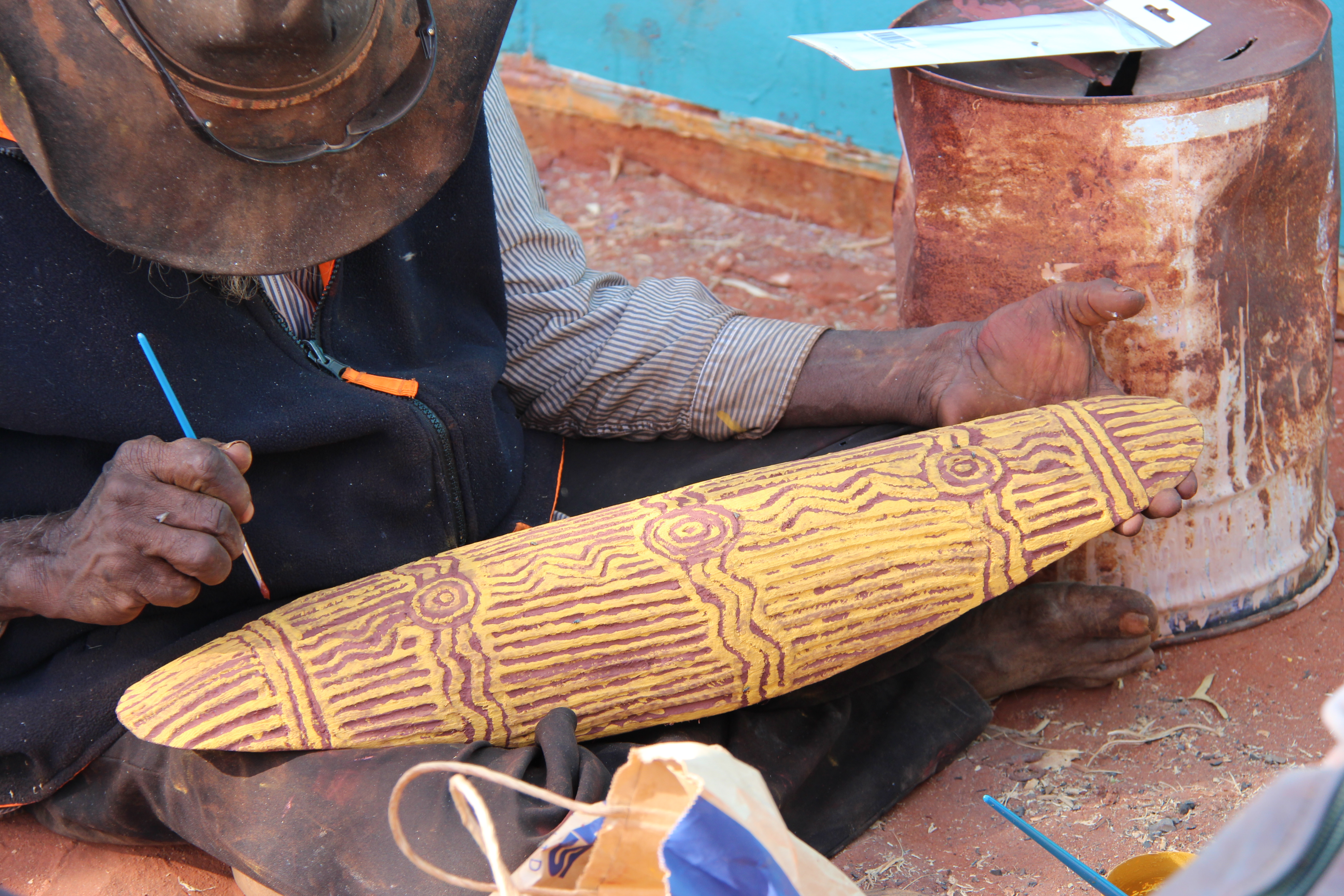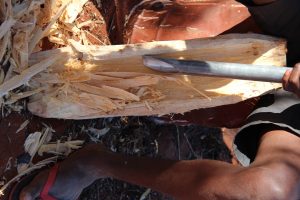 'SHIELDS FOR LIVING, TOOLS FOR LIFE' is a rehabilitation program based in the Alice Springs region for 'at-risk' youth and/or young people who have come into contact with the youth justice system to reduce the likelihood of offending or reoffending. It is available as part of the Northern Territory Government's 'Creating Safer Communities: Back on Track – Cutting Youth Crime' Initiative.
'Shields for Living, Tools for Life' offers an alternative to detention and is based on the Men's Tjilirra Movement (MTM) model. The program involves ongoing participation over a six-month period in therapeutic programs and workshops that are based in cultural practices and emphasise the importance of reflection, healing and reparation.
CORE COMPONENTS
Reflective psychological meetings to talk about the cycle of trauma and offending are integrated throughout the program. Each participant will participate in the following therapeutic activities:
Cultural Camps
Reflective Group Meetings
Forensic Rehabilitation Meetings
Assessment of impact and efficacy
CASSE's approach builds self-esteem, identity, capacity, wellbeing and pride through:
transmission of cultural knowledge and skills about tjilirra (traditional tools), caring for country, traditional hunting and gathering, singing song lines, dancing and visiting Dreaming sites;
strengthening connections between generations;
facilitating culturally appropriate trauma-informed therapy on traditional lands; and
mentoring and training.
ELIGIBILITY
PARTICIPANTS MUST
Be of Aboriginal or Torres Strait Islander decent
Be between the ages of 13 and 17
Have come into contact with the Youth Justice System within the past 12 months
CORE COMPONENTS EXPLAINED
CULTURAL CAMPS
Led by the Men's Tjilirra Movement (MTM) and an Aboriginal mentor, involving participants from the same language group, ideally held on the participant's country and include family/Elders from that community. Enabling cultural practices to develop cultural resiliency:
Each participant will attend two 5 day camps during the 6 month period
Learning and the making of traditional tools, including making a traditional shield for protection to strengthen spirit.
Engaging in cultural practices such as 'caring for country', tjukurrpa stories and song and dance, and hunting and gathering and traditional cooking skills.
Making a traditional tool for repatriation and reparation (tools are given to commercial/residential property damaged where possible).
Campfire storymaking about offending, troubles, healing, repatriation and cultural stories.
REFLECTIVE GROUP MEETINGS
After each Cultural Camp, participants attend a one-day Reflective Group Meeting, facilitated by a clinical psychologist/psychotherapist and cultural consultant. Elders/family/carers who attend the Cultural Camp also participate in the session. The Reflective Group Meetings determine:
the needs of participants.
the value of the MTM treatment program.
changes in self and cultural competencies, as well as ability to make positive life choices.
The Reflective Group Meetings will also involve a psychological session on trauma and transformative tools and a session on strong cultural practice.
FORENSIC REHABILITATION MEETINGS
Two Forensic Rehabilitation Meetings will be held by a forensic psychologist pre and post the Cultural Camps. The aim is to increase awareness and understanding of motivations, triggers, patterns and impacts on behaviours, as well as enhance empathy for the other and develop new stories and tools for good lives.
ASSESSMENT OF IMPACT AND EFFICACY
Assessment tools include the Westerman Aboriginal Symptom Checklist- Youth (WASC-Y).