Pamela Nathan
Director Aboriginal Australian Relations Program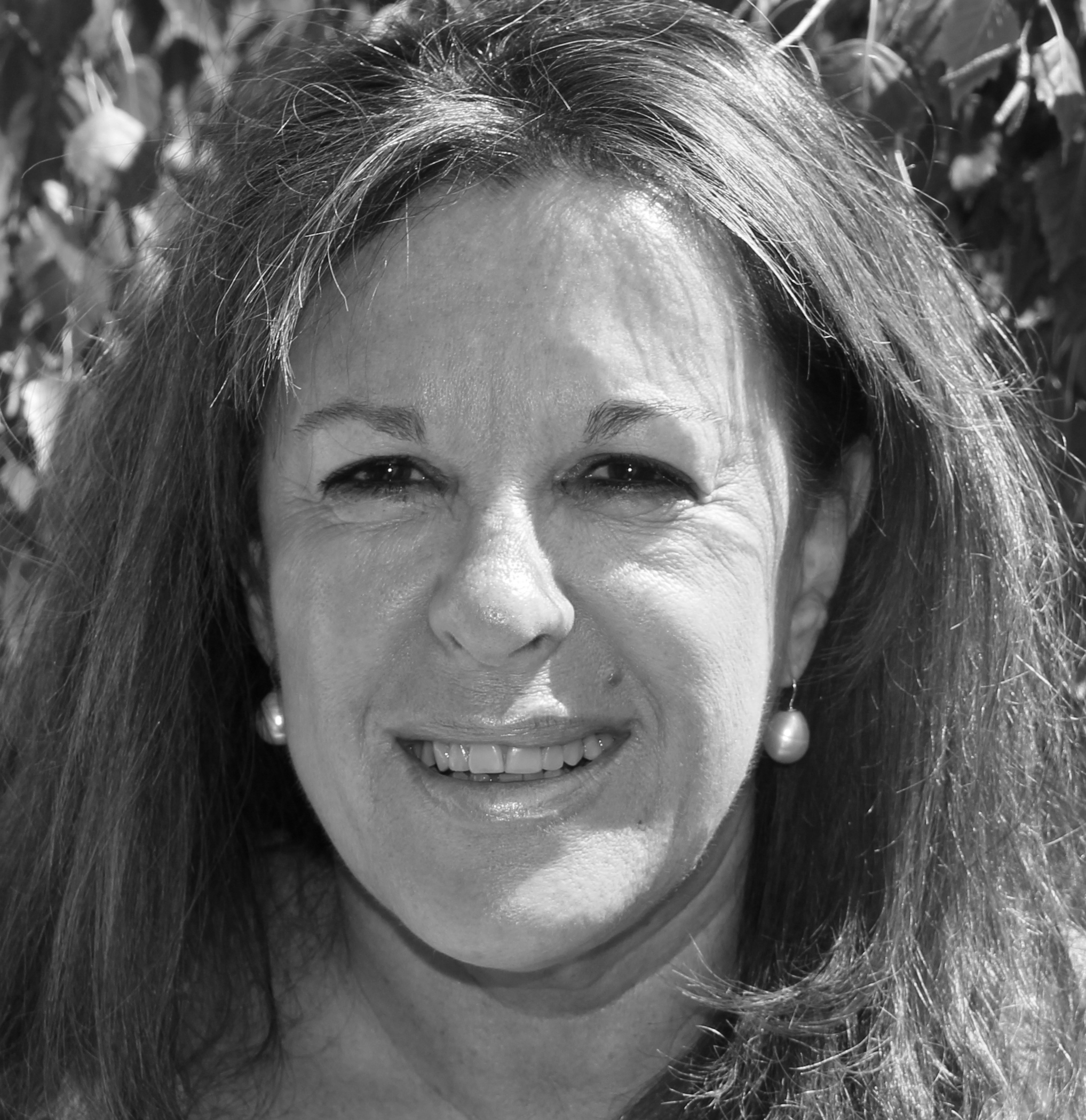 Pamela is a forensic and clinical psychologist and a psychoanalytic psychotherapist in private practice in Kew, Melbourne. As a psychologist Pamela has worked in community mental health services, hospital inpatient units, prisons and forensic facilities in senior positions including the Royal Melbourne Hospital, Inner West Area Mental Health Service, Forensicare, the prisons and courts. She has supervised, researched, developed programs, trained and taught and published papers as a psychologist and psychotherapist.
As a sociologist she worked with the Victorian Aboriginal Health service in 1999 and she wrote a book with them called A Home Away From Home which was on the health needs of Aboriginal people in Victoria. Pamela first worked with the Central Australian Aboriginal Congress in 1980 with kwemenje Dick Lechleitner Japanangka and they wrote a book called Health Business. They travelled to all the communities in Central Australia on behalf of Congress and talked to the people about health business and about recognising two-way health business. In 1981 Pamela and kwemenje Dick Lechleitner Japanangka worked on a project about people wanting to move back to country and they wrote another book called Settle Down Country. They spent alot of time with the Pintupi people at Kintore and helped them obtain DAA funding to move back to their homeland. A few years, Pamela later helped finish The Alukura project and went out bush to talk to the women about birthing and having children by The Grandmother's Law and a service called 'The Alukura' was established. Pamela has also completed work with the Social and Emotional Well-Being Service. She has written a paper on the NT Intervention using the psychoanalytic frame called The Intervention: Pmere Arlaytewele (Settle Down Country): Bear the Gap To Close The Gap. She has been coming back to Alice Springs for thirty years and meeting with Congress people. Visit our Resources and Research pages to read more on Pamela's work and papers on CASSE's work in the Centre.
Pamela directs the CASSE arm of the two large projects in Alice Springs and out west – The Alice Springs Men's Shed Research Project and The Men's Tjilirra Movement with partners, managers and the men.
To contact Pamela, email pamela.nathan@casse.org.au  Twitter: @P_Nathan_CASSE    LinkedIn: Pamela Nathan
 BE RECOGNISED!
In the early 1980s, the heyday of Landrights, I lived and worked in Central Australia as a sociologist working with the Central Australian Aboriginal Congress. A senior Aboriginal man, Dick Lechleitner Japanangka worked alongside me and we visited many Aboriginal communities and co-authored two books – Health Business and Settle Down Country. We held many meetings and recorded in language – on film and in print – the voices of Aboriginal people. We fought for two-way medicine service delivery and for the Pintupi people returning to their lands to be provided with essential services. The work was about achieving recognition for the deaths, the dispossessed, displaced and coerced, under colonial rule. Some recognition was achieved by hearing their stories and by reporting their stories and by advocating Aboriginal determination. In those days it was rare to hear the Aboriginal voice – languages translated – verbatim in the public and policy arena. Historical truth was buried in the Department of Aboriginal Affairs files and the emotional truth was buried on country with the ancestors; massacred, institutionalised, chained and criminalised. Aboriginal people, however, recognised their losses, at dawn and dusk, lighting their wailing fires in ancestral memory. Recognition led to new developments such as The Alukura – a place where young women could give birth by The Grandmother's Law and the Pintupi people were able to leave settlement life, return and settle, with Dreaming, Law and Ceremony at Walanguru, which is now a thriving community. The voices of Aboriginal people challenged colonial hegemony in the hospitals and the courts and clamoured for recognition.
The Centre was life-changing! The seeds of recognition were planted! I returned from the desert to the city and trained in psychology. Fresh out from university graduating with a masters in psychology I was then plunged into the deep end, getting my first job in G Division at HMG Pentridge Prison. At the university, I counselled a woman with a driving phobia. At Pentridge, I counselled a man doing time for axing his perpetrator to death.  High profile criminals were my clients – murderers, rapists, paedophiles and more. Were they human? How could I work with them? On the first day I was taken on a tour of the prison by the prison guards and I gagged outside the walls – they had taken me with great relish to D division and shown me the gallows which hung Ryan, the wet cells, the cabinets of confiscated weapons and more. How could I work there?
A year later I can say I learnt a lot and my quest began, the quest to understand what happened to these people to make them psychopathic killers and more or less! Each time I went through the turnstiles I thought: "Here I go by the grace of God".  I listened for their stories and helped them find their voice and tell their stories. They all had a story. They all became human. I told their stories to the Parole Board and to the Courts. They were no longer nameless "crims" or  file numbers but, mostly, very damaged human beings whose damage became palpable as the stories unfolded – sexually abused – beaten – neglected – latch key kids – broken families, alcoholic or absent fathers – you name it. Tyranny, imprisonment and damage was writ large on the files but not in visible black ink – it had to be gleaned, deciphered, discovered and made bold.
Their violence was driven by fear. I learnt to stop them when they were in an aggressive tirade, stop them dead in their tracks, by telling them I was afraid, that they were afraid and hence became standover men. I asked  them: "When have you been stood over and afraid? Invariably and without fail their stories unfolded. Invariably, they experienced relief and gained understanding into what had made them commit beastly acts. For many, no one had been by their side to hear, hold and name their pain.  Few had been seen or known or recognised as human beings who suffered and had suffered and who had stories to tell.
The prison walls are filled with unrecognised trauma marked by silent screams, bleeding wounds and restricted psychic development and the primal cries: "Mummy, mummy where are you?" ricochet the cell walls. I learnt that we can all live inside prison walls, imprisoned, frightened, blinded and ignorant and most of all, nameless.
Thirty years on, I took the long and arduous search on recognition and the lessons learnt to the red Centre to work again with Aboriginal people. Now I knew that we can all inhabit dry, dusty desert lands in the mind with parching thirst and hunger pains. Trauma, I knew, sears like molten metal.  Alice Springs was recently privileged with being called the stabbing capital in the world. Through the Gap which entrances the town, the dingos howl, jolting the caterpillars of the MacDonald Ranges in fright and ripping the silence of the desert surrounds with lightning strikes. The traumatic shield has been breached. Aboriginal people have been stood over by the violent colonialists and had their fear anaethetised by alcohol and disfigured into a lateral violence. Aboriginal people speak a different language and their deep generational sorrow remains unknown and invisible, save for the shrieking violence doused in alcohol. I know we all know the language of the suffering heart.
Psychoanalysis helped me work with the inmates and Aboriginal people, helping me to find their humanity, their voice, their feelings and their stories (and my own). Psychoanalysis helps me understand that trauma underlies violence and that non-recognition and the invisibility of a person, and a people, causes psychic and communal death. Psychoanalysis can be very practical and can provide tools for living and self-actualisation, possibilities and freedom. Most of all, psychoanalysis provides the recognition of emotional worlds and recognition provides a means to know and see, and to be known and to be seen and in the telling of stories, in the sharing of pain with another, can transform emotional experiences and create new stories and renewed lives.
Come on the CASSE journey of recognition. Be recognised.
Pamela Nathan
January 2016