A Weaving Lesson
April 24, 2017
Constitutional recognition and the Uluru convention – what it all means
June 2, 2017
Image (left to right): Rob Springall (Chair, CASSE), Jamie Millier Tjupurrula (CASSE Program Manager, MTM), Nathan Brown (Translator and Cultural Advisor, CASSE), The Hon Mark Dreyfus, Pamela Nathan (Director – Aboriginal Australian Relations Program, CASSE), Martin Jugadai (Ngangkari, Cultural Consultant, RFDS), Senator Patrick Dodson, Anne Kantor (Deputy Chair, CASSE), Ken Lechleitner Pangarta (Research Officer, CAAC), at CASSE's recent symposium 
By Pamela Nathan
Aboriginal delegates from all over Australia have spent the week convening in Uluru, the mighty heart of Australia, under the co-leadership of the equally mighty Pat Anderson AO, to discuss constitutional reform and recognition. We look forward to hearing the outcome of their extensive discussions.
Today, Friday 26th of May, National Sorry Day, marks the 20th anniversary of the release of the 'Bringing Them Home' Report which acknowledged the trauma, grief and loss suffered by the Stolen Generations.
Tomorrow, the 27th of May, is the 50th anniversary of Australia's most resounding referendum victory – the 1967 'yes' vote to count Aboriginal people as citizens of Australia.
This milestone heralds the start of National Reconciliation Week (NRW) – the 27th of May to 3rd June. According to Reconciliation Australia, NRW "celebrates and builds on the respectful relationships shared by Aboriginal and Torres Strait Islander people and other Australians". The week concludes with the 25th anniversary of the landmark 'Mabo' High Court ruling on the 3rd of June 1992 that paved the way for Native Title land rights.
As you will know, CASSE hosted a symposium on the 25th of March to discuss 'recognition' and contribute to the national dialogue on constitutional reform. A compilation of the conference presentations, papers and key themes was presented to the Referendum Council and to Pat Anderson.
To honour all of these important events, we are proud to share the highlights and presentations from CASSE's symposium. We hope you will find new and useful insights within this rich tapestry of thoughts.
Kurruna Mwarre, Pamela
Breakthrough Recognition Symposium Booklet
Due to its size, this booklet has been divided into 3 parts, but it is intended to be read as a whole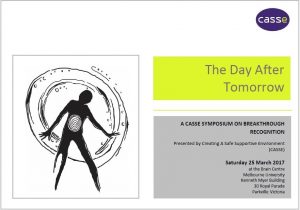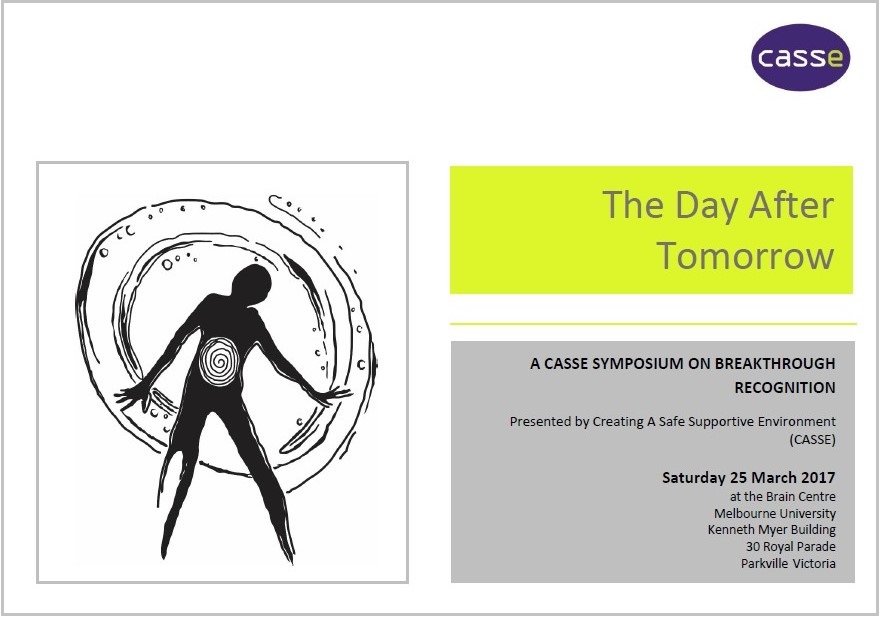 CASSE Breakthrough Recognition Symposium Booklet Part 1 of 3
CASSE Breakthrough Recognition Symposium Booklet Part 2 of 3
CASSE Breakthrough Recognition Symposium Booklet Part 3 of 3
Videos of Presentations
Videos of the Symposium presentations are available on the CASSEtv page of this website, or you can view them in a SPECIAL EDITION of the CASSE Aboriginal Australian Relation Program Newsletter.
To view full details for the symposium, click here.