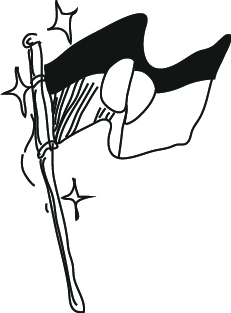 Happy NAIDOC Week!
July 3, 2017
Between catastrophe and survival
September 8, 2017
CASSE is proud to announce that Pamela Nathan, Director of CASSE's Aboriginal Australian Relations Program, will be the keynote speaker at the Royal Australian and New Zealand College of Psychiatrists' (RANZCP) Faculty of Psychotherapy Conference 2017. With the theme of 'The Heart of the Matter: Deep listening, Dreaming and Joining the Dance', the conference will be held from Friday 15 September to Sunday 17 September 2017 at Ayers Rock Resort, Uluru, NT.
Click here for full Program
Click here for Registration details
The following conference details have been supplied by the RANZCP for distribution to CASSE's database:
The Heart of the Matter: Deep listening, Dreaming and Joining the Dance
I come from the desert
east of the rabbit-proof
sunstroked for miles
those distances you never get them
out of your system from then
everything else seems banal
From "The Desert Song", Dorothy Hewett, 2001.
"The 'heart beat' of therapy is a process of learning how to go on becoming a person together with others. That learning never ends". Robert F. Hobson. 1985. Forms of Feeling: The Heart of Psychotherapy: p.xii
Uluru takes us to the heart of Australia, the majestic centre of a vast desert land. There, the Faculty of Psychotherapy, in this unique location, wishes to immerse itself in a conversation about Indigenous experience and mental health. This is a journey to reach out, but also to reach in, to the beating heart of psychotherapy and reflect on our practices of healing mind and selves in relationship.
We wish to discover something of the Culture and the lived experience of Indigenous Australians. We also acknowledge the darker heart of Australia's history of colonisation and the trauma that has marred the heart of our beautiful nation and harmed its people. Australians need to heal and be healed and be part of ongoing reconciliation and recovery in our communities. As psychiatrists we want to understand the special challenges ahead and the special skills needed as we seek to respond appropriately, sensitively and collaboratively to the challenges of reconciliation and recovery. We acknowledge that our New Zealand members will have things to share about the processes of collaboration and healing in their peoples and communities. Deep listening will facilitate our understanding as we work to reduce marginalisation and assist everyone to join in the dance of life in Australia.
Our keynote speaker, Pamela Nathan, is a forensic and clinical psychologist and psychoanalytic psychotherapist in private practice in Melbourne. She previously worked as a sociologist in central Australian Aboriginal communities and has worked at the Victorian Aboriginal Health Service. She has seen first-hand the deep trauma in Aboriginal communities and written extensively on this. A recently released film depicting some of this material will be shown at the conference.
Also giving a plenary address is Professor Patricia Dudgeon, Australia's first Indigenous psychologist, from the Bardi people in the Kimberley. She is Professor at the School of Indigenous Studies, University of Western Australia.
We have several other invited speakers as well as the usual mix of free papers, social and recreational activities, including a memorable conference dinner under the stars.
We look forward to the unique experience of Uluru where we might open our hearts and minds to each other with the heart of Australia to help us.
Register now to secure your place.
We look forward to seeing you there.
Ilana Nayman, Conference Convenor
Loyola Maclean, Conference Co-convenor