Mary Traversa
B. Bus (Acc), Grad. Dip Taxation; FCA
Treasurer, CASSE Committee of Management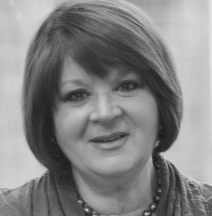 Accountant 
Mary has been running her own private practice since 2015. Prior to this she held  the roles of  Director with Blaze Acumen Chartered Accountants, Principal with Moore Stephens, specialising in Private Clients, and Partner with Evans Buchanan, a boutique practice specialising in Private Clients.
Mary specialises in providing advice to clients in relation to:
Personal and corporate tax;
Self-managed superannuation funds;
Structuring advice and group reorganisations;
Succession Planning
Estate planning;
Estate compliance and administration;
Family Trusts;
Capital Gains Tax;
Fringe Benefits Tax;
GST/BAS reporting and compliance; and
Salary Packaging.
Members' Voluntary Liquidation
Mary has experience with clients across a range of industries including:
Consumer products and services;
Property development;
Professional services;
Audit committee of Interplast;
Not for profit organisations and charities.
Mary was a volunteer for Unicef's VIC division for a number of years and is also involved with a number of not for profit committees and advisory roles in relation to high net-worth clients.
Mary's past and current qualifications including being a:
Chartered Accountant (Fellow Member of the Institute of Chartered Accountants);
Chartered Tax Advisor of the Tax Institute of Australia (former Fellow Member); and
Registered Tax Agent.
"I strongly believe that we should be putting far more into respecting our heritage, especially when compared to the recognition given to First Nations people in other countries. I am also proud to support an organisation that offers psychoanalytic insights and understanding for communities."