'What is Recognition?' A conversation between Noel Pearson and Jonathan Lear
December 7, 2015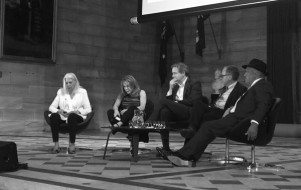 Recognition is a mirror for us all
December 16, 2015
Thanks to Sydney Ideas for hosting a terrific event last night, the 8th of December, featuring Noel Pearson and Professor Jonathan Lear in conversation discussing 'What is Recognition?'.
The conversation was powerful and very thought provoking and the panelists – Professor Marcia Langton, Professor Duncan Ivison and CASSE's Pamela Nathan – added another level of insight to a matter that is so pressing.
So what is recognition? It is the basis of existence for every person and it is well past time the Aboriginal people of Australia were granted this very basic right.