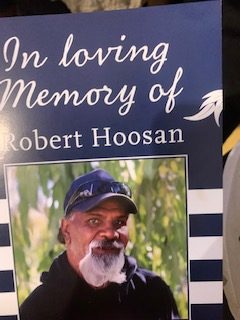 CASSE mob farewelling Kwemenje Hoosan at Aputula
January 16, 2023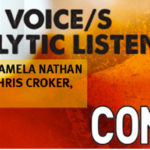 Freud Conference 2023 – Recorded Sessions
July 14, 2023
Creating A Safe Supportive environment (CASSE) is pleased to contribute to  the  Freud Conference- Indigenous Voice/s and Psychoanalytic Listening. 
Key speakers include:
Chris Croker, Chair & Director of CASSE
Ken Lechleitner Pangarte, ex- Director and researcher of CASSE
Prof Melinda Hinkson
Dr Craig San Roque, CASSE colleague
Pamela Nathan, Director of CASSE.
Come along and join in on the important conversations- it is a timely conference in the year of the Voice for the First Nations people.
PROGRAM SESSIONS

CRAIG SAN ROQUE
An OLDER VOICE – Things I heard in Warlpiri Country
This session, on experiences of listening in 'crossover spaces', draws upon Freud's notion of unconscious intensities arising in relationships. I begin by acknowledging specific Central Australian Indigenous men/women who worked to maintain mutually beneficial good order between 'black and white' (kardia and yapa). I then track personal psychological moments revealing challenges, mistakes and subliminal  illuminations arising through attentive listening within Warlpiri relations. 

 PAMELA NATHAN
Opening up the story: From soul murder to soul making on ancestral lands
I draw on the psychoanalytic work of Creating A Safe Supportive Environment, CASSE, and the voices of the youth in Central Australia. I show how CASSE attempts to transform soul murder into soul making on ancestral lands. I use the work of Winnicott, Williams & Ogden who have written about the essence of authenticity, which is the inviolate homeland for the sacred.

PAMELA NATHAN, CRAIG SAN ROQUE, KEN LECHLEITNER PANGARTE, CHRIS CROKER, MELINDA HINKSON and TIMOTHY KEOGH
VOICES IN LAW
This session brings to your attention intercultural  responsibility, accountability and the uses of law and culture. Three speakers, personally involved in such matters reflect upon social obligation, cultural morality, gender relations, care for country, crime and settlement – as understood from Australian and Indigenous law perspectives.Confusions in truth, right conduct, basic trust and law are revealed in the current Yuendumu/ Walker  Coronial Inquiry. Such confusion has psychological consequences. The case strikes at the heart. In Voices in Law we acknowledge intercultural unconscious intensities arising in 'black/white' relations, bringing to light passions, histories, solutions and potentials. 
Please note, The Melbourne Brain Centre auditorium has a seating capacity of only 250 – register now to ensure your seat!
To register, use the Book Now link below or visit www.freudconference.com