Kenneth Lechleitner Pangarte
CASSE Board; Research Officer – CAAC/CASSE Men's Shed Research Project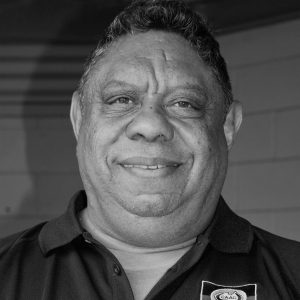 Kenneth Immanuel Lechleitner Pangarte speaks the following languages, Western Aranda, Anmatjere and Warlpiri.
Ken is a Research Officer with combined Central Australian Aboriginal Congress (CAAC)/CASSE Aboriginal Men's Shed Research Project, investigating what an Aboriginal Men's Shed could look like and how it would function in meeting all the issues that are faced by Aboriginal men, including Bi-Cultural Tools to deal with our own issues with gusto.
Some of the areas that are close to Ken's heart include creating a place where men can be trained and developed in both worlds of understanding WWKISS (Western World, Knowledge, Ideology, Society and Structure) and its own culture according to Altjira to regain responsibility in aspects of learning and relearning, what we as men need to know in going forward in this Bi-Cultural Setting. Our answers to our problems, is within our cultural knowledge that we need to revisit to unlock our understanding along with our cultural civics as guiding tools for tomorrow.