Raymond Walters Penangke
CASSE Board Member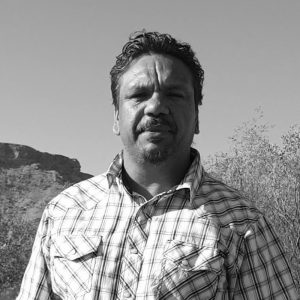 Raymond Walters Penangke is an Alice Springs-local who has lived and worked in remote and urban Aboriginal communities for over forty years. Raymond has worked for both Northern Territory and Victorian Governments and the non-government sector across services such as child protection, disability, family support, youth justice, foster and kinship care and business services in management and advisory roles.
Raymond's recent professional posts include:
Regional Development Officer – Central Australia with NT Chief Minister's Department
NDIS Section Manager with Central Australian Aboriginal Congress
Aboriginal Practice Advisor with Territory Families Child Protection
Koorie Engagement Officer with VIC Department of Education
Reconciliation Initiatives Manager with Narana Aboriginal Cultural Centre
Raymond's extensive professional network reflects the breadth of his professional experience. The relationships Raymond has established in remote communities, government organisations, local councils and NGO's is key to his abilities to work with various stakeholders.
Outside of work, Raymond is an accomplished artist, sportsman and father of five.
Born in Alice Springs, raised on town camps and remote communities, Raymond knows first-hand the hardships and challenges Aboriginal youth face every day. His life experiences have helped build the resilience, optimism and confidence needed to navigate life as an Aboriginal male. Raymond is always willing to share his experiences and learnings and give back to the community.