CASSE Advisory Committee 
Professor Ian Anderson is a Director of Murrup Barak – a Melbourne Institute for Indigenous Development in the Melbourne Students and Learning Division. In 2012 Professor Anderson joined the University's senior leadership team as Assistant Vice Chancellor (Indigenous Higher Education Policy) and was appointed to the position of Foundation Chair for Indigenous Higher Education. Professor Anderson's background is in medicine and social sciences and he worked in Aboriginal Health for more than 25 years as a health worker, educator, general practitioner policy maker and academic.

Ms Patricia Anderson is an Alyawarr woman who is well known, nationally and internationally, as a powerful advocate of the disadvantaged, with a particular focus on the health of the Indigenous Peoples. She has extensive experience in all aspects of Indigenous health, including community development, advocacy, policy formation and research ethics.
Ms Anderson has spoken before the United Nations Working Group of Indigenous people, was the CEO of Danila Dilba, the Aboriginal community controlled health service in Darwin, and has been the Chair of the National Aboriginal Community Controlled Health Organisation (NACCHO), the peak national Indigenous health organisation. She is also a prolific writer and has had many essays, papers and articles published. Until recently Ms Anderson held the position of Executive Officer of the Aboriginal Medical Services Alliance Northern Territory (AMSANT), which is the peak body of the Aboriginal community controlled health organisations in the Northern Territory.
Ms Anderson is also the Chairperson of the Cooperative Research Centre for Aboriginal Health, a Board Member of Beyondblue and Director of the Lowitja Institute.

Dr Timothy Keogh currently works full time as a psychoanalyst and forensic and clinical psychologist in private practice in Sydney, Australia.  He is a research fellow of the International Psychoanalytical Society and an Associate Faculty member of the Centre for Behavioral Sciences in Medicine at the University of Sydney.  He is author of 'The internal world of the juvenile sex offender: Through a glass darkly and then face to face' and has also authored and co-authored a number of  journal articles and chapters on juvenile offending, sex offending, adolescent mental health and psychotherapy. Dr Keogh was formerly statewide Director of Inmate Services and Programs with the New South Wales Department of Corrective Services (Australia) and Director of the Collaborative Research Unit within the New South Wales Department of Juvenile Justice, where he was also Director of Psychological Services.

Ms Eve Steel is a child psychotherapist and psychoanalyst and is a senior member of the Australian Psychoanalytic Society, having trained in London at the British Institute of PA. There she also was on the training staff at the Tavistock Clinic, in the discipline of Child Psychotherapy. In Australia she was a founder member of the Australian Institute of SocioAnalysis and has been a member of staff on many Group Relations Conferences.Eve's practice has encompassed individual work with adults, children of all ages, their families, groups and organisations. She has presented at professional conferences in Australia and abroad, including a public lecture, in relation to the Stolen Generation, which was later published in the IPA book 'The Geography of Meanings'.

Professor Stuart Twemlow is a psychoanalyst and psychiatrist who has for 40 years worked in communities researching and managing the causes of violence and ways to promote peace in consultation with schools, cities, corporations, the FBI and governments in third world countries. He is Visiting Professor with University College London, a Member of the American College of Psychiatrists and a Distinguished Life Fellow of the American Psychiatric Association. Professor Stuart Twemlow is a founding editor of the International Journal of Applied Psychoanalytic Studies and has written over 200 articles, books and book chapters. In 2012 Professor Twemlow received the Sigourney Award for contributions to Psychoanalysis.
PAST MEMBERS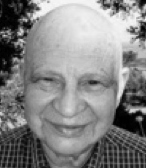 Mr Herb Hahn – Clinical and Educational Psychologist, Psychoanalyst and Organisational Consultant with impressive international experience and knowledge. He facilitated multi-cultural group work and dream dialogue workshops in South Africa during its pre- and post apartheid era.  He trained and worked in the UK with groups and communities (as well as individuals, couples and families), co-founded the UK Severnside Institute of Psychoanalysis and is also published in the UK. He operated as Co-facilitator for the descendants of the inmates and managers of WW2 Concentration Camps and in Israel for Trans National Attunement and Co-operation.  Mr Hahn has also lead Balint Group Leaders Group and has been a Senior Visiting Lecturer at the Department of Psycho-Social Studies, University of the West of England. CASSE gratefully acknowledges Herb's valuable contribution to the Advisory Committee prior to his retirement.